There is loads of accommodation to choose from while travelling. From hostels to hotels to couches to houses there is something for everyone. Depending on what type of travelling you will be doing you might want to book in advance. Check out the following and see what might suit you and your budget.
Please note: I have joined a number of affiliate programs to provide you with these resources. I have chosen them because I use them myself. I do receive a small commission if you book and pay through one of these links but it helps me to keep on travelling and blogging.
Hostel Accommodation
Hostels are a great place to stay in. It not only provides budget accommodation but you can meet like-minded travellers. I recommend booking through HostelWorld.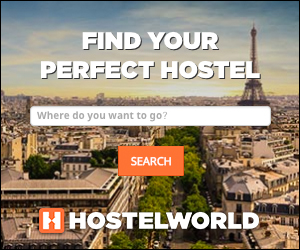 Hotel Accommodation
If you are wanting something more private than a bed in a hostel dorm consider a small hotel room. Check out Booking.com.
Read our accommodation blogs
I love staying in hostels, most of the time! And why do I like them so much? Hostels are a cheap accommodation option Yeah that's right. Hostels are the cheapest accommodation option for travellers unless you have a free bed somewhere. What makes it so...
read more